RENAULT TRAFIC Grand Pack Clim Energy dCi 145 HD
Grand Passenger Long version, 2020 Model
The car is very well equipped:
very dynamic, reliable and fuel efficient 2.0 dCi 145 hp engine (average fuel consumption in the mixed cycle 6.7-7.2 l/100km),
9 comfortable seats (1 + 8) with armrests,
driver's seat with height, position and, especially important, lumbar support adjustment (with good lateral support),
dual-zone air conditioning (1st and 2nd row) with additional heater and additional air vents in the 3rd row of seats,
leather steering wheel with multimedia system controls,
R-Link multimedia system: radio, Bluetooth, TOM TOM navigation (Europe), Android Auto/Apple CarPlay,
cruise control and speed limiter,
LED daytime running lights and bend lighting for night driving,
START/STOP and ECO functions
reversing sensor with camera,
tinted windows,
towing hook,
and many other features.
Average daily limit – 450 km
After exceeding the average daily limit – 30 gr / km
Refundable deposit – PLN 1,500
Reservations require an advance payment of 50 – 100 PLN (depending on the period of rental), payable by bank transfer.
The car has a full insurance package Liability / Accident and Theft / Assistance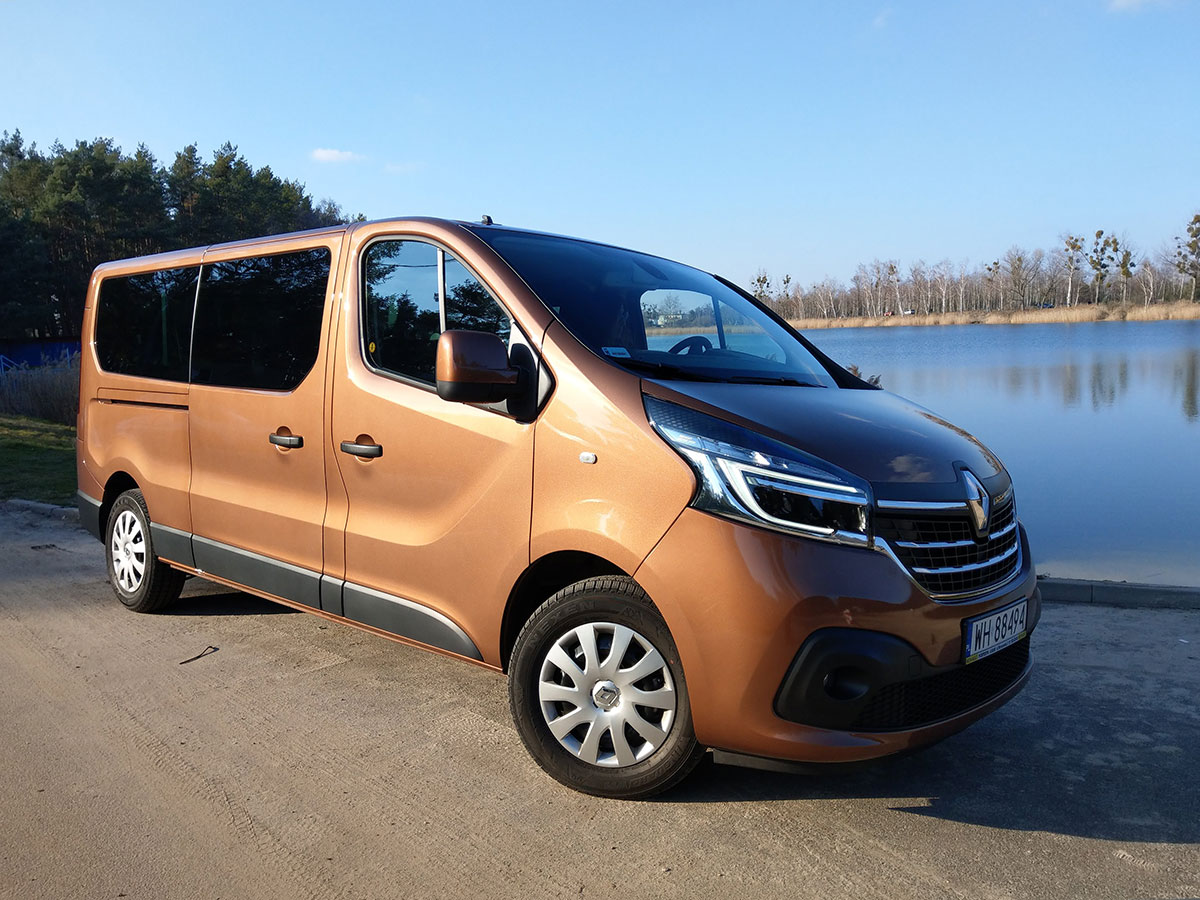 The prices given are net prices per day.